Buy Auto Spare Parts & Car Parts Online at Triple-A Trading
Triple-A Trading has been established in 2020 in two strategic Automotive Spare Parts trading locations – Turkey and the UAE.
With a focus on fast delivery and competitive pricing, Triple-A Trading can cater to its clients in the African, European, Asian, and Middle Eastern locations without any limitations on duties, custom difficulties, or other eventual political roadblocks.
Triple-A Trading is solely distributing products of renowned European and Asian OE and OEM suppliers with competitive conditions. On our 'Our Brands' site you will be able to get information on brands that we are currently trading in. On top of those, you will be able to acquire almost any OE and OEM brand at competitive rates from us in either Istanbul or Dubai – depending on your preferred location.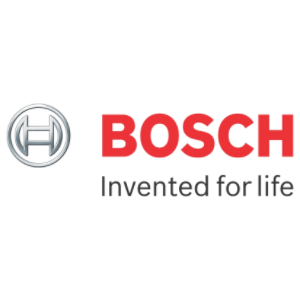 Full Portfolio of the biggest Automotive Parts Supplier
In the automotive area, Bosch is the world's original equipment and innovation leader, manufacturing and marketing original equipment and aftermarket parts for a large range of passenger car, truck, marine and other application.
Triple A Trading is able to provide competitive pricing for the entire Bosch range.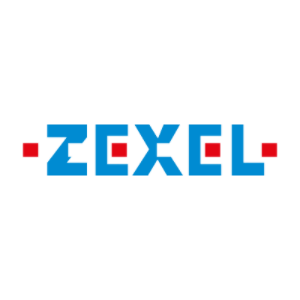 Full Portfolio of the Japanese Subsidiary of Bosch
Zexel is a Japanese auto-components manufacturer under a Bosch license, for domestic production of fuel-injection pumps for diesel engines.​
From Triple A Trading you can procure components as well as full assembly injectiors/pumps from Zexel.
Full Portfolio of the Japanese Automotive Parts Supplier
Denso is a Japanese manufacturer that offers products such as Fuel Injection parts, compressors, starters, alternators, spark plugs, etc. 
From Triple A Trading you can procure Denso for Japanese and for European vehicles.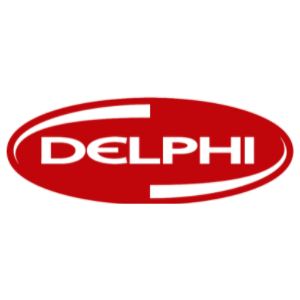 Fuel Injection Portfolio of Delphi Technologies
Delphi manufacturers high quality spare parts for fuel injection equipment in passenger car, truck and off high way applications.
Triple A Trading is able to supply the best prices for all Delphi Fuel Injection items.
Car Parts Special Deals in Dubai
Featured Products
Offering Special Price For These Products
Wholesale Auto Parts Supply
We deliver your goods worldwide along with our network of partners. We are also glad to cooperate with your forwarding partners on a professional level.
One of the most crucial safety features in your car is the braking system, which slows down or stops your car ...
Spark plugs play a crucial role in the performance and fuel efficiency of an engine. These small yet powerful ...
Buying online auto parts is a fantastic method to acquire the things you like without spoiling the bank. Shopp...
When talking about a vehicle engine and the diverse electrical attachment, the thing always has something to d...
A Leading Wholesaler of Auto Spare Parts Dubai
Worn-out parts must be either repaired or replaced, which can be expensive. Making sure your car is outfitted with top-quality parts that fit perfectly and last a long time is one of the keys to keeping it in fantastic form. At Triple-A Trading, our goal is to give consumers specialized system OE and OEM equivalent replacement parts that fit perfectly at the lowest possible cost.
Triple-A Trading has you covered if you're looking for high-quality, low-cost replacement parts for your car. You may increase performance and keep your luxury and exotic model riding at its best for years or even decades by replacing worn-out parts with OEM (Original Equipment Manufacturer) parts for your luxury car.
Best Choice to Buy Car Parts Online
Triple-A Trading gives you, our client, the tools you need to maintain your own vehicle. We offer a wide range of high-quality auto parts online, courteous customer service, and helpful automotive how-to resources. Triple-A Trading can serve its clients in the African, European, Asian, and Middle Eastern regions without any restrictions on tariffs, customs challenges, or other potential political hurdles by concentrating on quick delivery and competitive pricing.
All of our online automotive parts, including headlights, side view mirrors, shocks, and struts, are of the best quality materials and meticulously checked for functionality, directness in shape, and durability. Spare parts, oils, accessories, tuning, tires, and full wheels are some categories we have for automobiles.
We promise that our aftermarket components will work with the original system.
Authentic, High-Quality Auto Parts
You can keep your automobile in top shape and drive safely thanks to our wide range of manufacturers and premium auto components. Triple-A Trading is a trustworthy source for your car parts.
The Authenticity of the Equipment
All of the components we provide are sourced from reputable, licensed manufacturers. Original components from top manufacturers are available at our Store. Our knowledgeable support staff is here to assist you with your quest.
Fast Shipping
Want your component sooner? At the checkout, select expedited shipping.
Guaranteed to Fit
Highest quality, direct-fit replacement vehicle parts that adhere to the tightest product standards are guaranteed to fit.
High-Quality Products from Renowned Brands
We Cater products from Leading Suppliers and Dealers of OEM Components and Genuine Auto Spare Parts including BOSCH, ZEXEL, DELPHI, and DENSO. We offer a wide range of genuine spare parts from top automakers like Toyota, ISUZU, Nissan, Peugeot, Mitsubishi, Hyundai, Mazda, Lexus, KIA, Ford, Honda, and Land Rover, Jaguar, BMW, Porsche, and many more.
We offer a wide range of high-quality auto parts, including Braking System, Electrical items, Diesel Fuel Injection Systems, Spark Plugs, Steering Systems, Starters & Alternators, and Batteries. We have a prepared inventory with several thousands of spare parts on hand. Therefore, you can find everything under one roof if you need window winders for Renault, shock absorbers for Ford, or brake discs for Honda.
Buy Automotive Parts and Accessories Online
Triple-A Trading only offers affordable prices when distributing goods from reputable OE and OEM suppliers in Europe and Asia. In addition, you can also buy our products from Istanbul or Dubai, depending upon your preference.
Buy now at Triple-A Trading for distinctive auto accessories, OEM components, and other spare parts online! To have a deeper understanding of how we work, you can explore our website or contact our courteous customer service which is available 24/7 for your assistance.
WANT TO TALK?
Let Us Call You Back